Video: MPEG-4/AVC, 20000 kbps, 1920x1080p 24 fps
Audio1:English DTS-HD MA 5.1 (48 kHz / 2730 kbps / 16-bit)
Audio2:English Dolby Digital 5.1 (448 kbps)
Audio3:English LPCM 2.0 (48 kHz / 1536 kbps / 16-bit)
Size:20G
Runtime:01:04:10
Tracklist
1. Intro: Diamonds In The Mine
2. Famous Blue Raincoat
3. "It's A Large Nation"
4. Bird On The Wire
5. One Of Us Cannot Be Wrong
6. The Stranger Song
7. Tonight Will Be Fine
8. "They've Surrounded The Island"
9. Hey, That's No Way To Say Goodbye
10. Sing Another Song Boys
11. Judy Collins Introduces Suzanne
12. Suzanne
13. Joan Baez On The Isle Of Wight
14. The Partisan
15. Seems So Long Ago, Nancy
16. Credits: So Long, Marianne
• Bonus Interviews: Bob Johnston, Judy Collins, Joan Baez, Kris Kristofferson.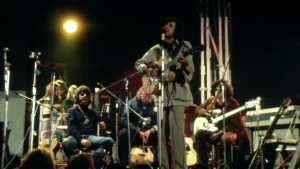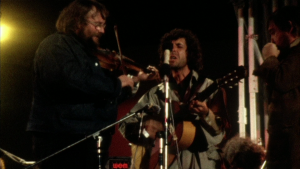 Cohen_plusone.part01.rar
Cohen_plusone.part03.rar
Cohen_plusone.part02.rar
Cohen_plusone.part04.rar
Cohen_plusone.part07.rar
Cohen_plusone.part05.rar
Cohen_plusone.part06.rar
Cohen_plusone.part09.rar
Cohen_plusone.part08.rar
Cohen_plusone.part11.rar
Cohen_plusone.part12.rar
Cohen_plusone.part10.rar
Cohen_plusone.part15.rar
Cohen_plusone.part13.rar
Cohen_plusone.part14.rar
Cohen_plusone.part16.rar
Cohen_plusone.part17.rar
Cohen_plusone.part18.rar
Cohen_plusone.part21.rar
Cohen_plusone.part19.rar
Cohen_plusone.part20.rar
Cohen_plusone.part22.rar
Cohen_plusone.part22.rar
Cohen_plusone.part21.rar
Cohen_plusone.part20.rar
Cohen_plusone.part19.rar
Cohen_plusone.part18.rar
Cohen_plusone.part17.rar
Cohen_plusone.part16.rar
Cohen_plusone.part15.rar
Cohen_plusone.part14.rar
Cohen_plusone.part13.rar
Cohen_plusone.part12.rar
Cohen_plusone.part11.rar
Cohen_plusone.part10.rar
Cohen_plusone.part09.rar
Cohen_plusone.part08.rar
Cohen_plusone.part07.rar
Cohen_plusone.part06.rar
Cohen_plusone.part05.rar
Cohen_plusone.part04.rar
Cohen_plusone.part01.rar
Cohen_plusone.part02.rar
Cohen_plusone.part03.rar
Cohen_plusone.part22.rar
Cohen_plusone.part21.rar
Cohen_plusone.part18.rar
Cohen_plusone.part19.rar
Cohen_plusone.part20.rar
Cohen_plusone.part17.rar
Cohen_plusone.part15.rar
Cohen_plusone.part16.rar
Cohen_plusone.part13.rar
Cohen_plusone.part14.rar
Cohen_plusone.part11.rar
Cohen_plusone.part12.rar
Cohen_plusone.part10.rar
Cohen_plusone.part09.rar
Cohen_plusone.part07.rar
Cohen_plusone.part08.rar
Cohen_plusone.part06.rar
Cohen_plusone.part05.rar
Cohen_plusone.part04.rar
Cohen_plusone.part03.rar
Cohen_plusone.part02.rar
Cohen_plusone.part01.rar